I'm posting this only for my own reference. [100% copy&paste]
DIY Makeup Palette Tutorial by katrinachips @ MUA



U need :
*cardboard(2 kinds, thick one for the frame, thinner one for the jacket cover)The thick one should have some thickness, like 2mm ,but do not get one so thick and hard that your cutter can't run thru it.
*a cover print. There'r loads of pretty prints
out there!
I printed mine using my office's ordinary a4 paper.
*Very decent glue for cardboard, 'industrial strength' cutter.
*elastic hair band. A few inches.

The palette has 2 main parts, the frame that holds the shadows, and a cover.
For the frame, cut the thick cardboard to the size of your palette and stack layers(2 layers in my case) of cardboard strips on it to make a frame. Glue properly.

Use cardboard or foam to frame palette base: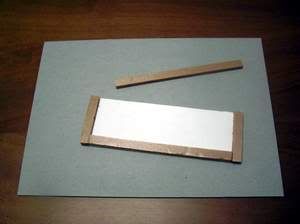 Cut the cover. The cover should be a double of the surface size of the frame, plus the thickness of the frame. So if your frame is W10cm x H5 cm and 1 cm in thickness, the cover should be 10 x 10+1cm .

Now, time to glue the frame on the cover. The palette is half done(but properly looks very ugly at this stage).


Mount palette base with palette cover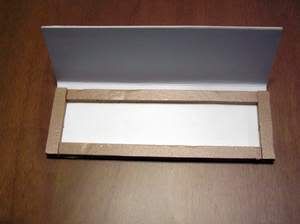 Then use the print to 'wrap' the palette the way u'd wrap a book. Leave enough margin to cover the top of the inside of the frame as well.
Wrap with print of your choice(Using Paul and Joe's wallpaper)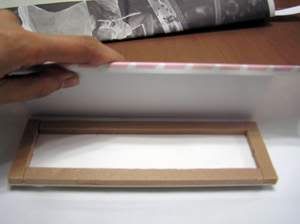 Measure carefully for a margin to cover palette frame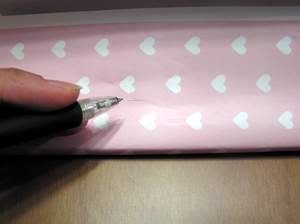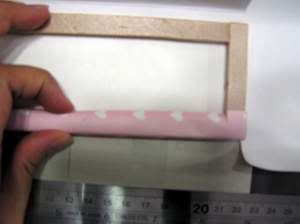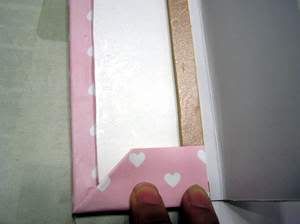 For hygienic reason, glue a clear plastic film inside the palette to protect the e/s.


Lastly, make two holes( i just use a thick pin) on the spine to let the hair band run thru it. Tie the two ends together to tie the cover to the palette.

One final point:
USE a ruler religiously! 1mm can make a difference to the entire look.


Finished!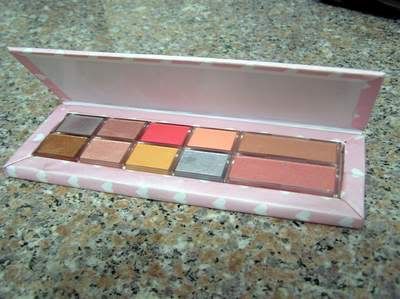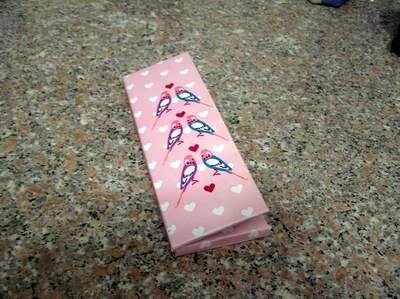 Another example